5th Joint Action in Bologna. 14th – 16th September 2022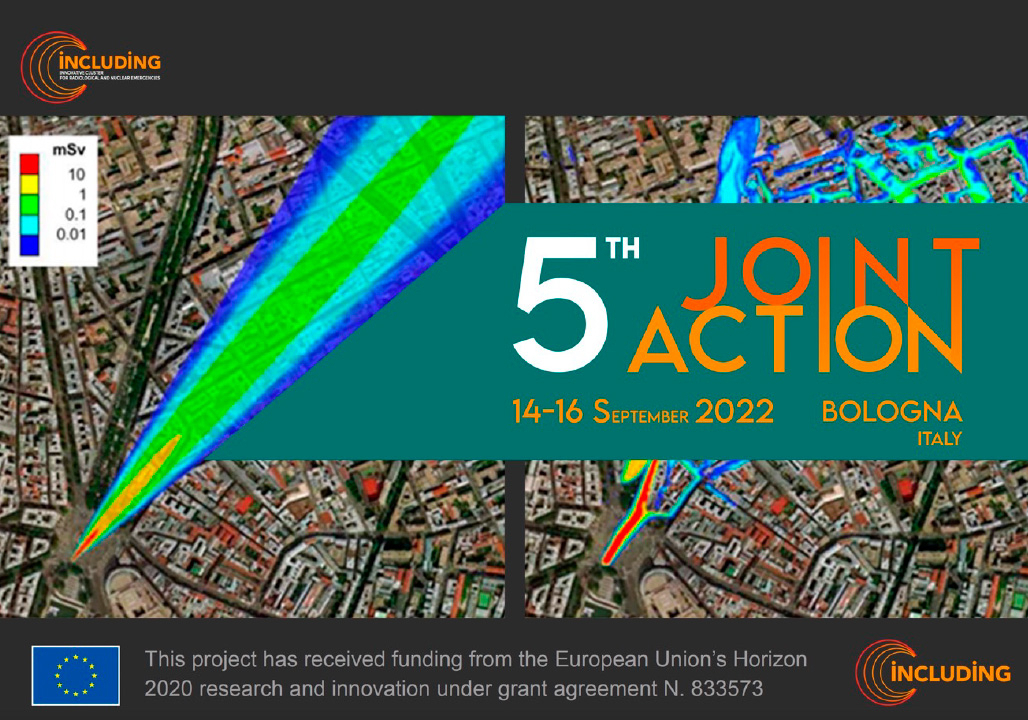 From 14 to 16 September 2022 the ENEA Research Centre of Bologna organized the 5th INCLUDING Joint Action (JA).
The Laboratory for the Safety of Nuclear Installations of the ENEA Bologna Research Centre organized from 14th to 16th September 2022 the fifth Joint Action of the INCLUDING project. It was a Table-Top Exercise (TTX) dealing with the simulation of the command chain activation in case of a postulated terroristic radiological attack in downtown Bologna. It was named RARE RADIUS Exercise, where the acronym stands for "RApid REsponse to Radiological Attacks in Densely Inhabited Urban Sectors".
A Table Top Exercise devoted to a Radiological emergency in a urban areas.
Venue Information - ENEA Bologna Research Centre
ENEA Bologna Research Centre
Via Martiri di Monte Sole, 4
40129 Bologna