6th Joint Action in Rome. 23rd – 25th May 2023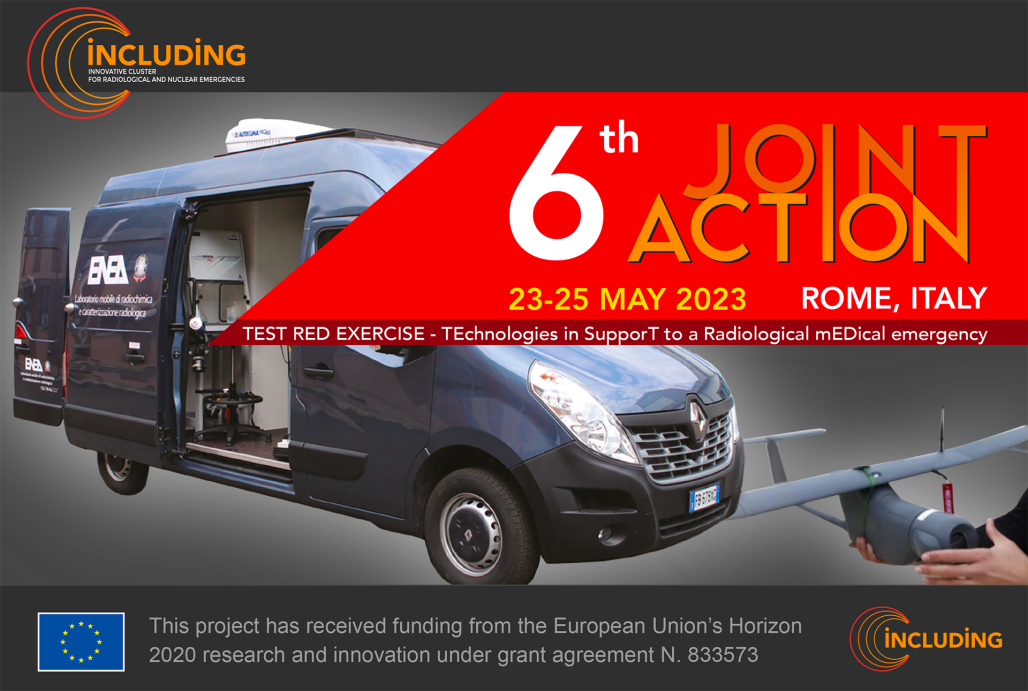 The ENEA Department of Fusion and Technologies for Nuclear Safety and Security and the Emergency and Trauma Emergency Unit of UCSC have organized from 23rd to 25th May 2023 the TEST RED EXERCISE as 6th Joint Action of the INCLUDING project.
TEST RED is the acronym for "TEchnologies in SupporT to a Radiological mEDical emergency" and it is self-explicative about the main scope of the exercise that was established to be the deployment and use of a plurality of innovative technologies to improve the response capabilities of First Responders and First Receivers in case of a radiological and medical emergency and on local scale. As will be reported in this document, the exercise has had also a specific sub-theme of interest and that is the emerging issue of CUAS (Counter Unmanned Aerial System) and with particular attention to protection of Critical Infrastructures (CIs). The main objective and the sub-theme were merged to elaborate an up-to-date scenario where the radiological/medical emergency is originated by a kinetic attack with a UAS, bringing on board a mix of explosive and radioactive material, to the entrance gate of a nuclear centre. The explosion and the consequent spread of radioactive material and debris cause several traumatized/contaminated individuals as well as contamination of the surrounding environment.
Event Information
| | |
| --- | --- |
| Event Date | 23-05-2023 |
| Event End Date | 25-05-2023 |